This is where all the hot girls get together for one reason: Teasing and restraining weak boys JUST LIKE YOU.

Blake has a new pegging scene up on her C4S store.
Mandy Marx is booking sessions and filming customs May 30th- June 12th.


Our updates: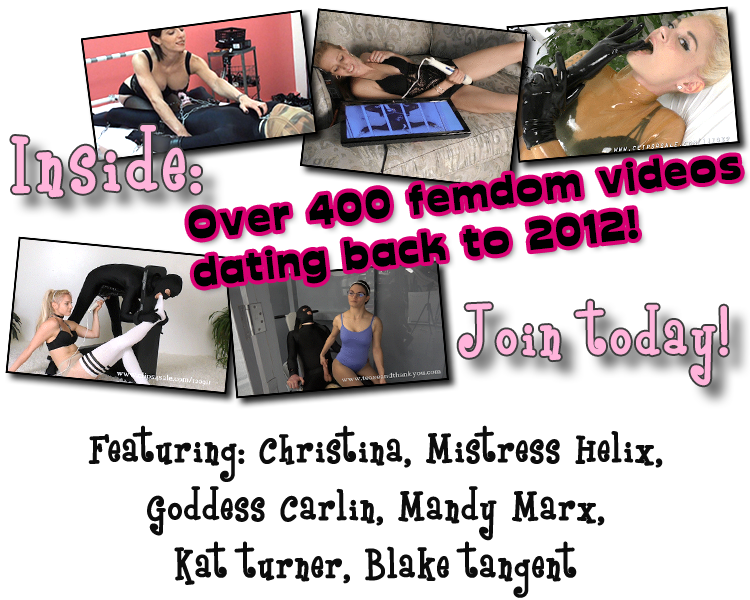 We have updates, and adding more every week!